FXCH - Clearing
FXCH operates a Clearing House model for Institutions who trade digital assets on multipleExchanges and OTC venues.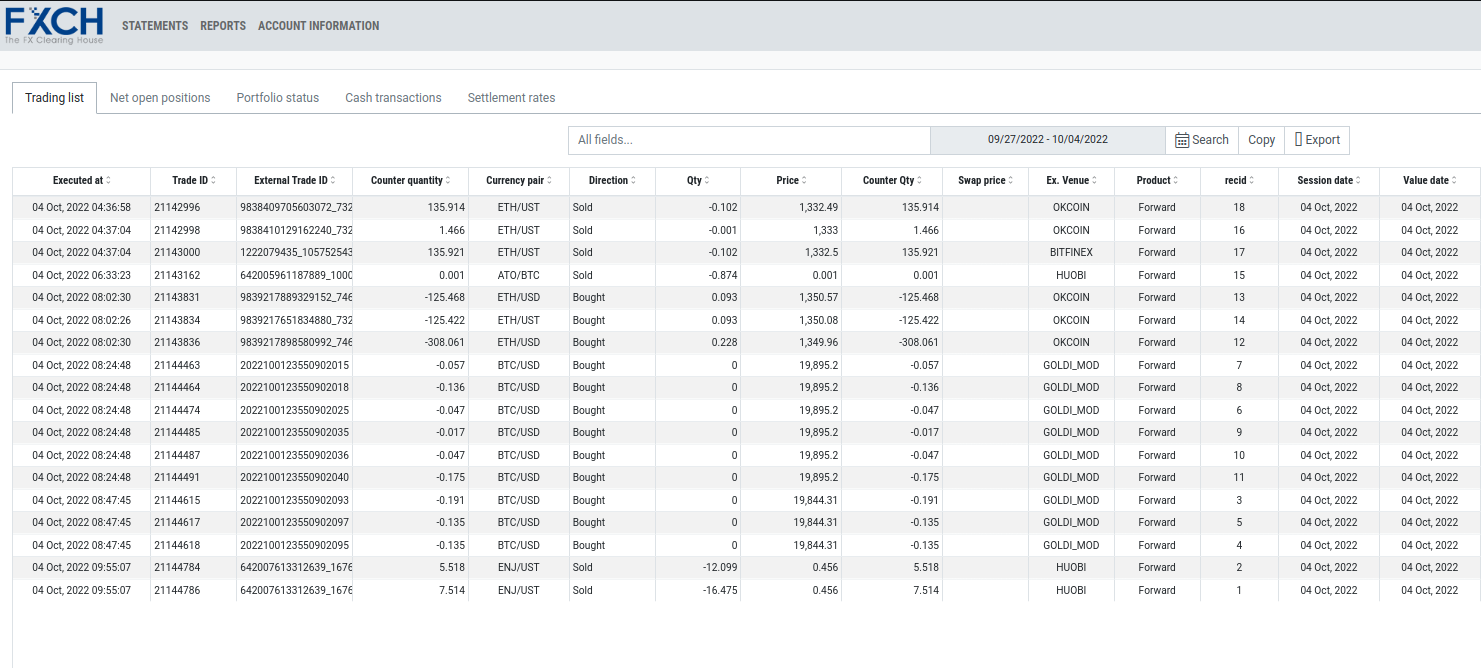 Our Utility consists of managing multi-counterparty risk by receiving collateral pledges before trading, and effecting net settlements at the End of every trading day.
The Clearing House "novation" function (FXCH is counterparty to every trade) allows real time netting of positions, effectively greatly reducing systemic risks in the crypto market. FXCH is a robust "Utility" for Crypto Institutional market participants, providing non-custodial Exchange trading with real time risk netting. We are seeking to voluntarily join the SFC VASP regime to adhere to reliable standards and offer regulatory certainty to FXCH members.